Leader in the private label market with more than 36.5 million toothbrushes sold each year, Ellipse offers a complete range of manual and electric toothbrushes for adults and children.
Force of proposal and innovation, Ellipse encourages and accompanies its partners in their sustainable and eco-responsible approach in order to answer at best their convictions and the expectations of the consumer.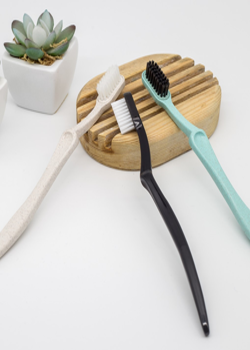 PRODUCT DESIGN
Since 30 years, Ellipse accompanies the actors of the mass distribution in the service of their private label in the sector of the oral hygiene, of the product concept until its provision on the market: development and creation of product, packaging, regulatory aspect, quality control and logistics.
Driving by its ecological convictions, Ellipse is engaged and puts forward the use of responsible raw materials.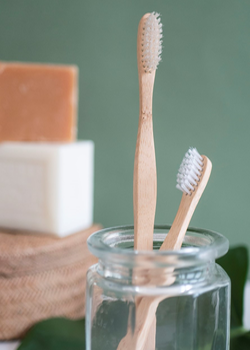 MANUAL TOOTHBRUSHES
Ellipse proposes a complete range of manual toothbrushes and listening to the market: classic, family or professional, to meet the needs of all.
In accordance with its CSR approach, Ellipse innovates and develops for the private label toothbrushes made of bamboo and with interchangeable heads, trendy and ecological.
Ellipse is also the leader in toothbrushes for juniors and children: classic or bamboo.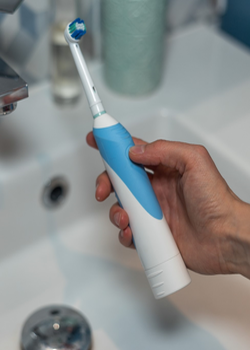 ELECTRIC TOOTHBRUSHES
All Ellipse rechargeable electric toothbrushes are equipped with high quality nylon filaments associated with a qualified rotating technology.
Ellipse's expertise has also enabled it to develop a range of refills compatible with most Oral-B© handles. .
Ellipse has developed its range of electric toothbrushes dedicated to children and offers its flashing toothbrush for a fun and playful brushing of teeth!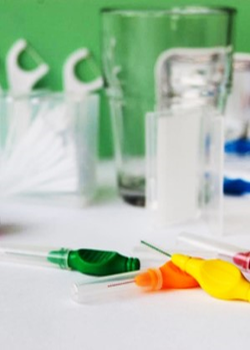 DENTAL ACCESSORIES
For an optimal oral hygiene, Ellipse offers a complete range of dental accessories: interdental brushes, classic or bamboo, bows and dental floss.
In a responsible approach, Ellipse offers its dental accessories in a cardboard packaging.